Sei qui: Home > L'album di debutto dei Project-To in bianco e in nero
L'album di debutto dei Project-To in bianco e in nero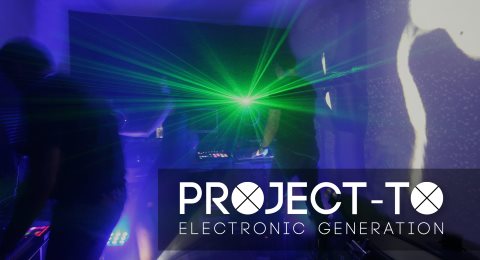 L'album di debutto dei Project-To è in uscita in autunno e propone un progetto artistico completo, tra musica elettronica e visual art.
Project-To
I Project-To sono un collettivo di artisti esperti in musica e visual art. I Project-To sono il producer Riccardo Mazza, la fotografa e fil maker Laura Pol, e il pianista e tastierista Carlo Bagini. La loro zona e Torino.
Nel collettivo, ciascuno dei tre artisti porta la propria esperienza. Riccardo Mazza ha collaborato con Battiato, Gaber e Baccini; Laura Pol è attiva nella scena artistiche, culturale e museale; Carlo Bagini ha collaborato con gli Statuto, i Righeira e Rettore.
L'album di debutto dei Project-To esce con due facce: The White Side, The Black Side ed è stato registrato negli studi Interactivesound, dello stessa Riccardo Mazza.
The White Side, The Black Side
L'album propone i due lati dell'elettronica dove il mainstream incontra il bitstream.
In The White Side e in The Blank Side sono raccolti in tutto 12 brani, composti per il live set, come in questo video girato a Milano dove i Project-To eseguono Sign of the Earth.
Ogni brano è centrato su un tema, ripreso nel titolo, e viene interpretato nei colori: white e black.
I brani white propongono ritmiche potenti e incessanti e il sound è ricco di suoni sintetici con imponente uso di sintetizzatori analogici e digitali. Nei brani black, i 6 brani white sono interpretati in modo diverso con un arrangiamento più techno/dark.
L'album è in uscita in autunno per Machiavelli Records.
Dettagli: 01/10/2016 &middot 655 view
About me
Sono Antonio Picco. Ogni tanto pubblico qualcosa qui, non più tanto spesso, ma mai per caso. Lo faccio dal marzo del 2003.
Da allora, ho mantenuto lo stesso approccio al Web, nonostante gli effetti nocivi che la società ha riversato sulla Rete in modo entusiastico e incontrollato.
Scrivo soprattutto per commentare le dinamiche del Web e dei social network, i discorsi impegnati, gli spot pubblicitari e il desiderio obbligatorio di spettacolarizzazione dell'osceno che deve piacere anche a te, se già piace a tutti gli altri.
Parlo spesso di:
Amazon, Apple, Call Center, Che tempo che fa, Chernobyl, Chiesa, Clickbait, Clima, Coca-Cola, Democrazia, Derrick, Donna, Eccellenze, Erasmus, Europa, Expo, Facebook, Friuli, Giornate mondiali, Google, Hazzard, Instagram, Italia, Lago di Cavazzo, Libri, Meme, Meteo, Milano, Mistero, Nostradamus, Orocash, Papa, Parigi, Philippe Daverio, Popolo del web, Privacy, Pubblicità, Rai, Rap, Sanremo, Selfie, Social network, Spam, Steve Jobs, Superquark, Tempo, Tv, Twitstar, Twitter, Udine, Venezia, Vodafone, Volunia, WhatsApp, Wikipedia, Wind.